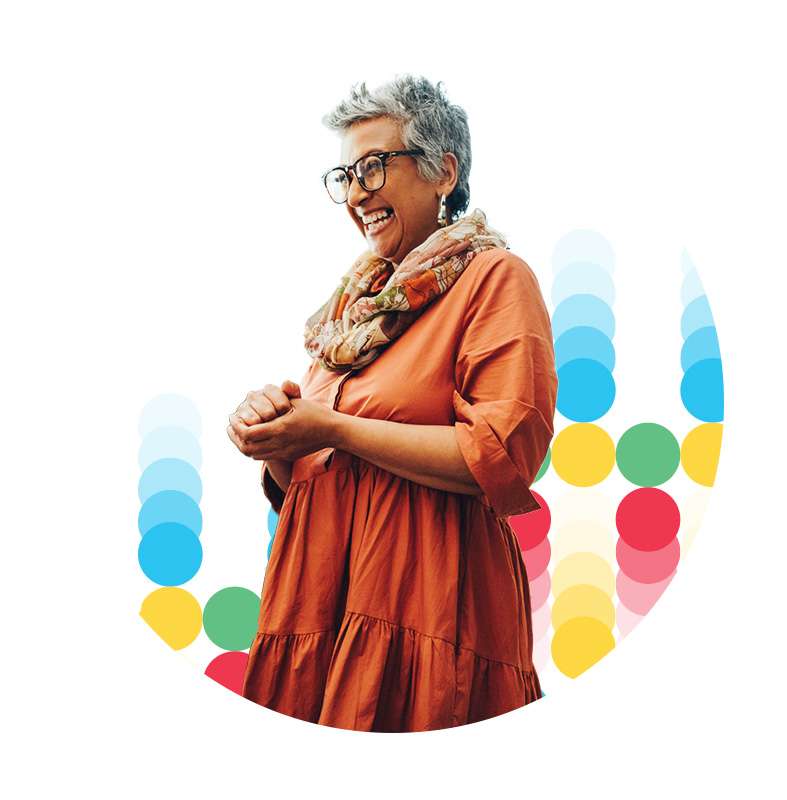 Every workplace should be a place where all people feel welcome and respected. Achieving this sense of belonging requires a conscious and ongoing effort to practice diversity, equity, and inclusion (DEI). When individuals, teams, and organizations practice DEI, they bring together people with different characteristics, backgrounds, and perspectives — improving communication, collaboration, and creating products and services that represent everyone.
However, getting the conversation started about DEI at work can be difficult. Talking about race, gender, ethnicity, and other characteristics can cause people to be defensive and fearful, especially if these conversations are poorly managed, or team trust is low. Individuals, teams, and organizations need a way into the conversation to ease that discomfort.
What Causes Apprehension About DEI?
There are many reasons people are uncomfortable with talking about DEI and related issues at work. Here are three common causes for their discomfort.

These common roadblocks can keep organizations from fulfilling their potential.
Not Wanting to Say the Wrong Thing
Many people don't talk about DEI because they are afraid of unintentionally offending someone, hurting someone else's feelings, or being accused of discrimination. The result is avoidance, including important work-related conversations that need to occur.
This can be especially common when colleagues aren't familiar with each other or have low levels of trust. They don't understand how the other person thinks, so they miss cues and other opportunities to broach difficult subjects respectfully.
Lack of Knowledge About DEI
Many people don't talk about DEI because they lack knowledge or understanding of what it truly means. They might believe stereotypes about DEI, such as it being a practice that elevates some groups while penalizing others. This lack of knowledge could reflect unfamiliarity with DEI topics, misinformation, or a lack of connection to cultures, backgrounds, and identities different from their own. Employees can struggle to engage with DEI and related topics if they aren't sure what they're getting into.
Fear of Conflict With Colleagues
DEI is just one of the many areas where people can feel uncomfortable speaking openly because they worry about conflict with colleagues. One reason is that they fear saying the wrong thing or sparking an argument. This fear extends to people trying to instill DEI values in the workplace or standing up for themselves or colleagues against unfair treatment. If they feel no one will listen or they'll be penalized, they might stay silent to avoid conflict.

Conflict avoidance around DEI means issues fester. Team members don't develop a better understanding of each other's thinking, much less create a more diverse, inclusive, and equitable workplace culture.
How Whole Brain® Thinking Makes DEI Conversations Easier
Our backgrounds, experiences, and thinking preferences significantly impact how we bring ourselves to work and engage with DEI. When teams use Whole Brain® Thinking to understand their thinking and their co-workers better, they can create a safe environment for everyone to learn about and explore DEI. Here are a few ways Whole Brain® Thinking can help.

Build Your Team's Knowledge and Awareness
When leaders and team members understand each other's thinking preferences and embrace each other's unique characteristics, they can better understand how DEI allows everyone to bring their best selves to work.

Leveraging your team's cognitive diversity creates a culture of acceptance, where everyone's opinion matters and everyone's voice is heard. This fosters collaboration, builds trust, and brings in ideas from various perspectives, leading to better decision-making and business outcomes.

Teams that understand how DEI fits into the workplace can also help organizations develop, communicate, and maintain effective DEI programs.
Eliminate Blindspots
When we make a conscious effort to be aware of our own views, thinking, and biases, we're better equipped for dialogue with other people that's inclusive and productive.

When we better understand our blindspots, we can see how our viewpoint isn't universal. We realize how other people's thinking, views, and experiences offer value — just as our experiences and thinking can help them with their blindspots. Leaders can use these insights to better understand their team's strengths, weaknesses, and cognitive diversity. All of this fuels better team collaboration and makes conversations around DEI feel like a natural part of workplace success.

Cognitive diversity can inform other DEI initiatives and drive real business results. When companies recognize the power of teams that are representative of different backgrounds, experiences, and perspectives, they can craft powerful, business-oriented DEI goals that improve the lives of employees, customers, and other stakeholders.
Harness Cognitive Diversity in DEI Conversations
Cognitive diversity — the variety of ideas, perspectives, and experiences each person possesses — provides a prism for how diversity is already present in our lives and why it doesn't have to be a threat. Without cognitive diversity, organizations may not benefit from the full range of perspectives that inform effective DEI strategies.

If employees are fearful or suspicious of conversations around other aspects of diversity, such as race or gender, cognitive diversity can sometimes be a way in. Employees often recognize that it's natural for each person to have different thinking preferences and view certain tasks as easy and others as difficult. When leaders help them see that that is cognitive diversity, employees can become more accepting of discussing other aspects of diversity and DEI.

When cognitive diversity is practiced daily within teams, team members begin to trust each other and open up. They can share stories without fear of being judged or ridiculed, fostering an atmosphere of honest and constructive dialogue that can lead to meaningful change and growth. They see how diversity, equity, and inclusion are necessary for building great teams that use their Whole Brain® at work.
Gain Visibility into How Your Teams Think and Work Best
Whole Brain® Thinking helps teams discover and embrace the cognitive diversity of each team member. As teams use this framework, they are practicing a form of diversity by recognizing, accepting, and embracing each other's different thinking preferences.

Moreover, leaders who cultivate diverse thinking are creating an inclusive environment by welcoming differing or even competing ideas. These leaders deliberately avoid homogeneity in how their teams are staffed, organized, and operated.

The long-term effects of embracing DEI in your team's work include better decision-making, creativity, and adaptability. These teams break down silos between departments, share knowledge and build trust, which enables everyone to serve customers better and take advantage of emerging market opportunities.
Trusted By
I find the Whole Brain® Model to be so intuitive and HBDI® to have very high face validity and reliability. In my work, I have applied these tools to help individuals embark upon their own personal DEI journey and exploration of their thinking preferences and how those preferences might create blind spots as it relates to others. Whole Brain® Thinking effectively opens the door to conversations about communication, team building, how they relate to people, and how they can expand their leadership repertoire.
Randall Pinkett
Co-founder, Chairman, CEO, and Managing partner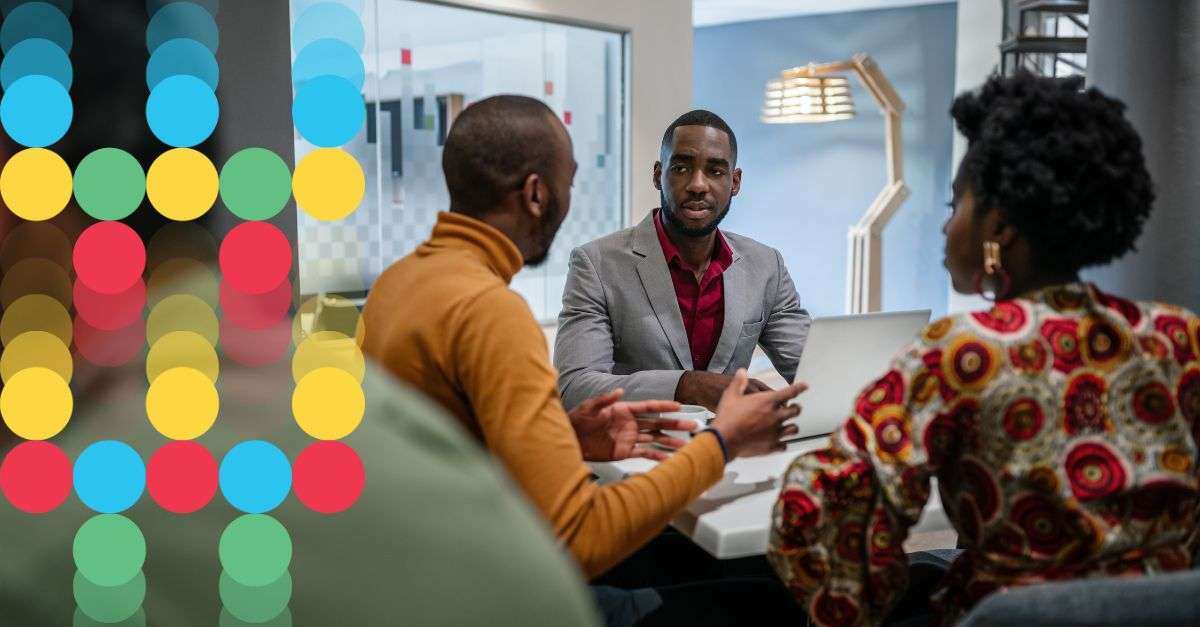 Featured Webinar
Inclusion in Action: The Cleveland Cavaliers Share the Secrets of Their Success
Learn from Ann Herrmann-Nehdi, the chair of the board and chief thought leader at Herrmann, and Kevin Clayton, senior vice president and head of social impact and equity at the Cleveland Cavaliers, on how to develop a business case that champions diversity, equity, and inclusion.
Create and Support Highly Effective Teams
Whole Brain® Thinking, the HBDI® assessment, and the Herrmann platform have helped teams better understand how their individual contributions can benefit the group and create better results for over 40 years. Start by better understanding the factors contributing to team underperformance, such as poor communication. Then, look at what factors can most effectively improve your team's performance, starting with cognitive diversity.

When team members embrace each other's unique thinking preferences and work together toward a common goal, you can create a highly effective team that's more than the sum of its parts.