Contact a
Whole Brain® Thinking
Specialist Today
Our team is here for your team. Start leveling up your communication and collaboration now.
There are a lot of management tools and approaches that are available, but nothing compares to Whole Brain® Thinking. It is the best in the marketplace for applying thought processes to drive business results.
Ralph Chauvin
VP of Sales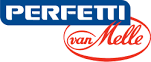 Increased individual responsibility and new leadership competencies are a necessity in our current business environment, and we need to be able to rely on a globally integrated team to get the best business results. Our BBNL program makes management a competitive advantage for IBM - and it's powered by Herrmann.
Rich DeSerio
Manager, Global Design Team

At Cirque, we have this unique strength of coaching high-caliber athletes and artists, and we wanted our leaders to become good coaches to employees, as well. The decision was made to teach leaders coaching skills using Herrmann and its become very valuable for this organization.
France Dufresne
Director of Organizational Development