It is hard to focus when you're hungry. We've all been there, feeling "hangry" and irritable because we need food. Now imagine being a child in school, trying to learn and grow, but struggling because you're hungry all the time. That's why the Herrmann team was so excited to partner with The Kind Mouse during our recent retreat in Tampa, Florida.
The Kind Mouse is a nonprofit organization that provides nutritious snacks for food-insecure children in Pinellas County, Florida. Some of these kids only get one meal a day, and they worry about being hungry at home or during summer break. The Kind Mouse provides nonperishable food to partner agencies and the Pinellas County School Board through their Mouse Nibbles program. The agencies and educators identify and assign children in need. The Kind Mouse also teaches volunteer children about the organization by involving them in the food industry.
Founded in 2012, their mission is to assist families in transition and their chronically hungry children while developing the next generation of volunteers to carry on the mission of The Kind Mouse. In 2021, seeing a need for infant and toddler nutrition, they added food and formula to their roster. No hardworking individual and their family should ever have to go hungry.
The 2012 economic downturn began to take a toll on families in St. Petersburg, Florida. Gina Wilkins noticed that friends and those she worked with began to feel the impact. Then, this story ran on 60 Minutes and she learned these problems extended to Pinellas County. Gina was compelled to take action, beginning a food donation program out of her house.
Within weeks, Gina learned just how pervasive the problem of chronic childhood hunger was and the overwhelming numbers living with food insecurities in her own community. Unfortunately, these problems have not gone away following the economic recovery. The staggering numbers living with hunger have inspired The Kind Mouse to continue to reach more children in need.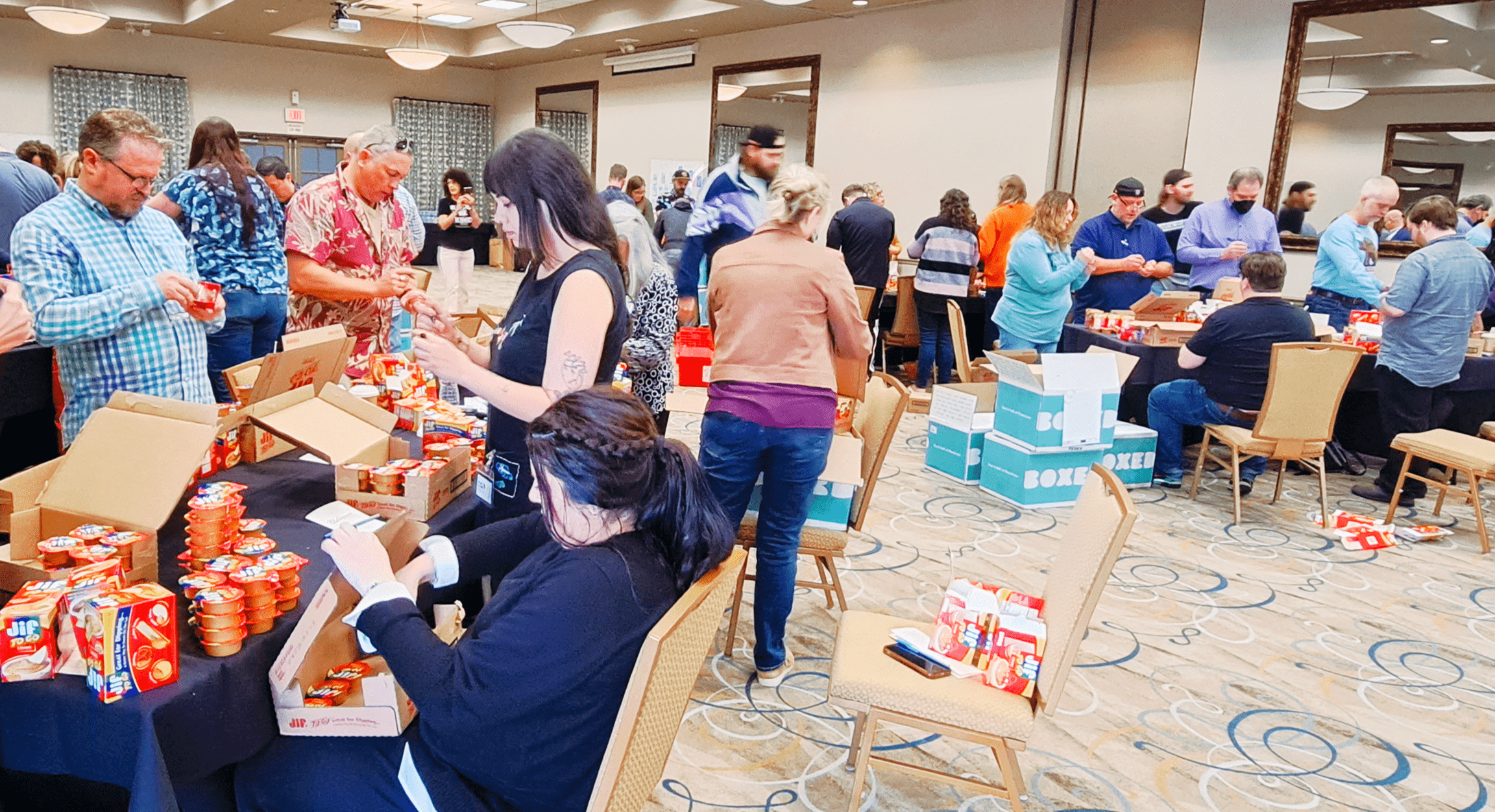 As part of the Herrmann annual company retreat, the team wanted to give contribute and do their part. The Herrmann team assisted with pantry operations, which included unloading food parcels from the van and unpacking them. This included sorting and labeling donated products, repackaging bulk food, breaking down cardboard boxes for recycling, and other pantry-specific tasks. Labeling of the product was done so that they could not be returned to give them the best possible chance to reach the children.
In doing so, the team had the opportunity to give back to their community. During that week, The Kind Mouse was able to feed 1,323 tummies for that week.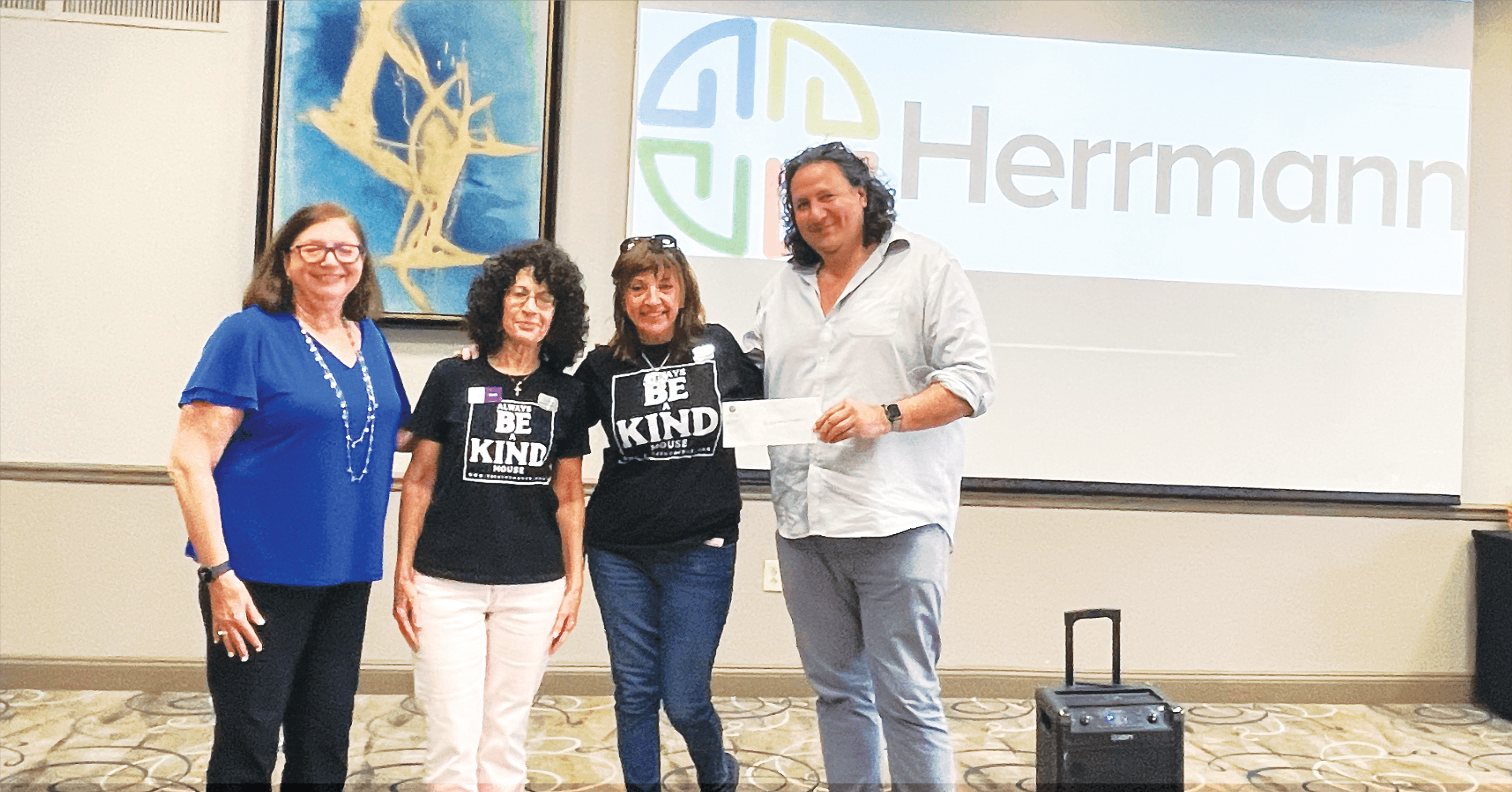 As a gesture of kindness and appreciation, Herrmann also donated an amount to The Kind Mouse to further support their work. In doing so these funds will further assist Gina and her team to do their powerful work and reach even more children in need.
Please consider donating to The Kind Mouse. Every child they help is a huge win for our community, and together we can make a difference in the lives of these children. Together, we can ensure that no child in our community goes hungry. The Kind Mouse is always in need of volunteers to help support their mission. If you are interested in volunteering or making a donation, please visit their website at https://thekindmouse.org/ for more information or sign-up to be a volunteer using the link below.
Stay in the know with everything Herrmann